Blue Cave Recreational Diving and Tropical Fish-Feeding Experience Diving
Special coupon for foreign customers: Free waterproof digital camera rental !(worth of ¥2,000)
---
You can enjoy swimming aside tropical fishes, feeding them while diving inside and out of Blue cave. The tour will be a small group session and the tour will be reserved just for your own group. As there is no mixing with other groups, the guests can keep their own pace to practice snorkelng.
Nagi on youtube
Published in a variety of videos and photos.
Click for further information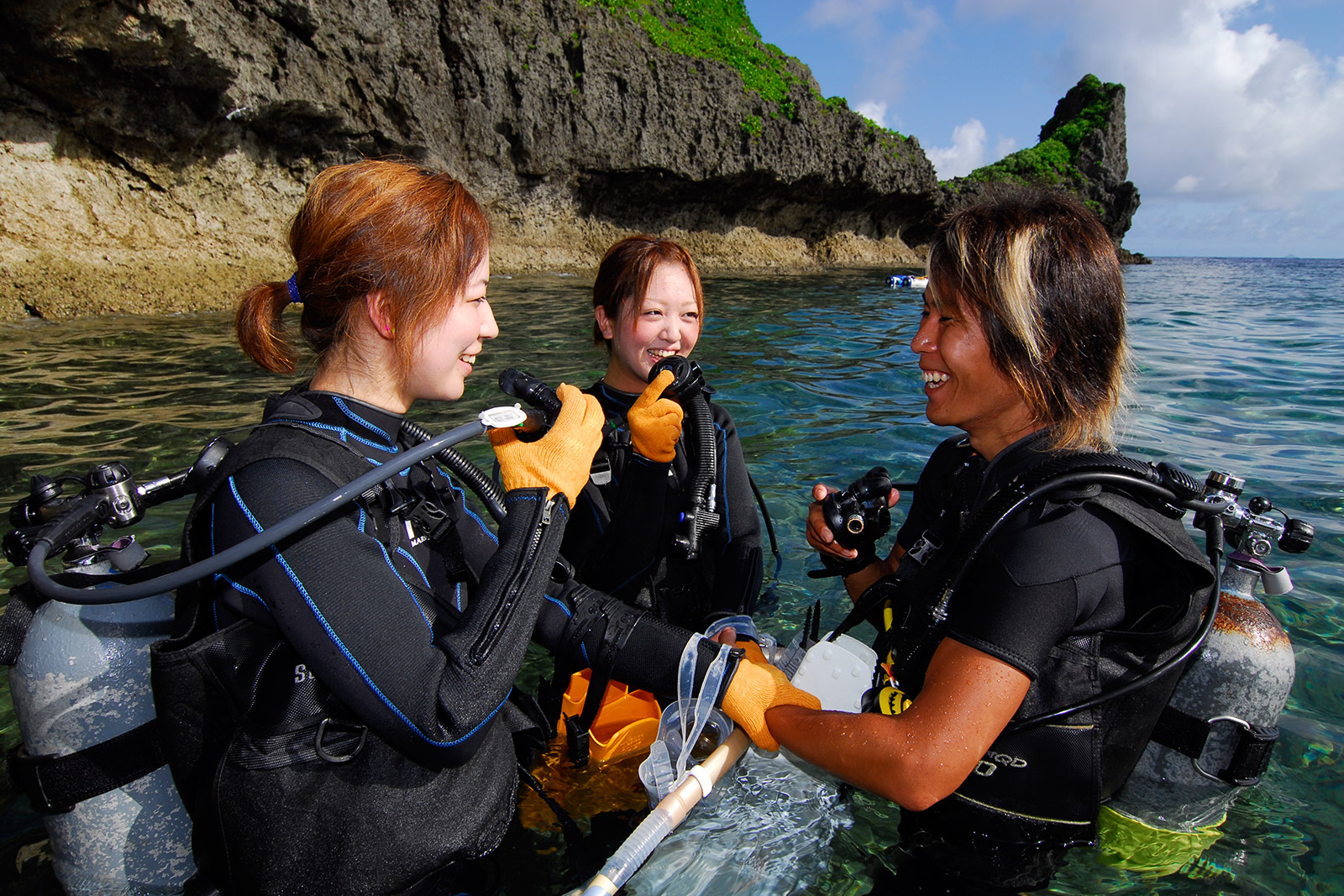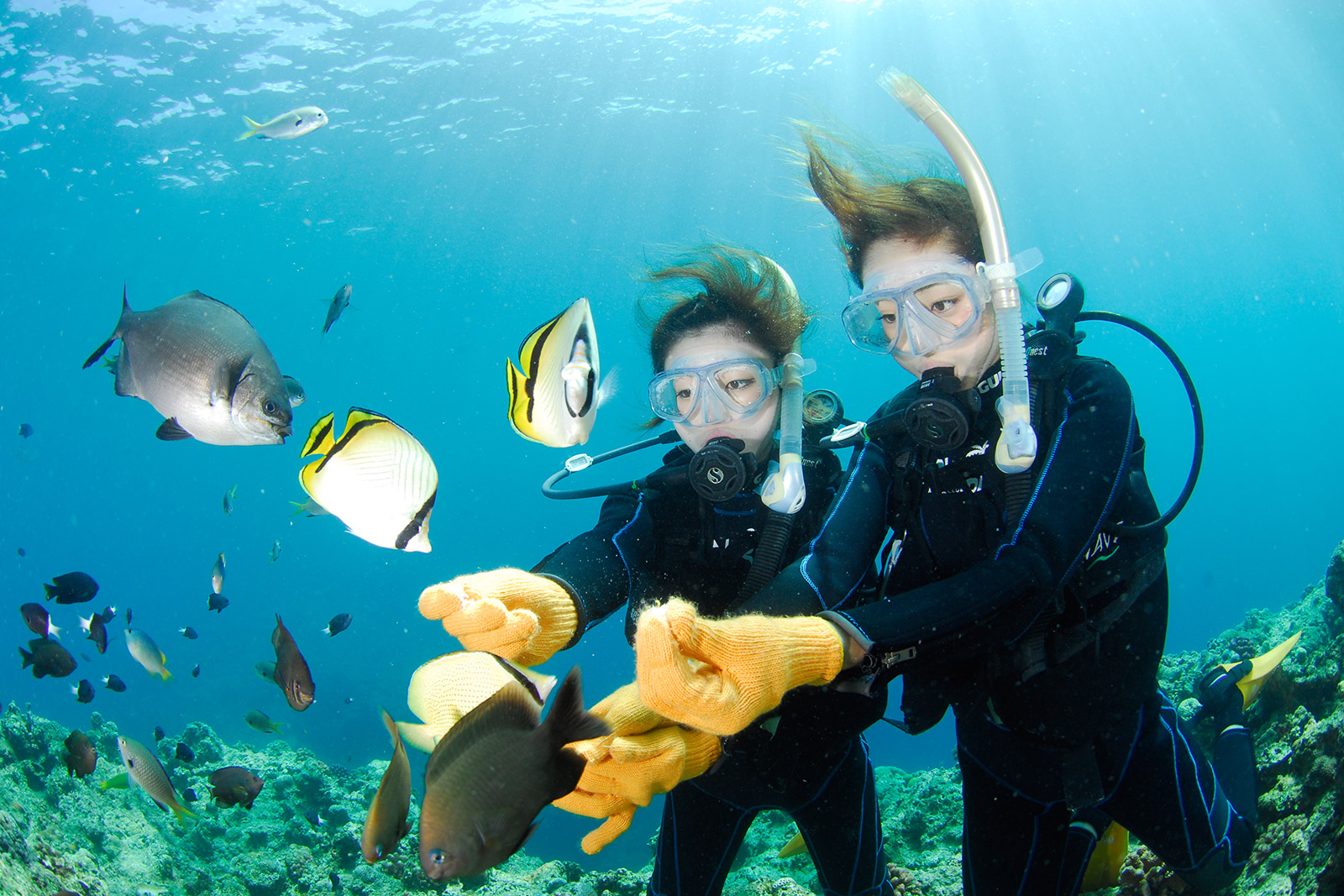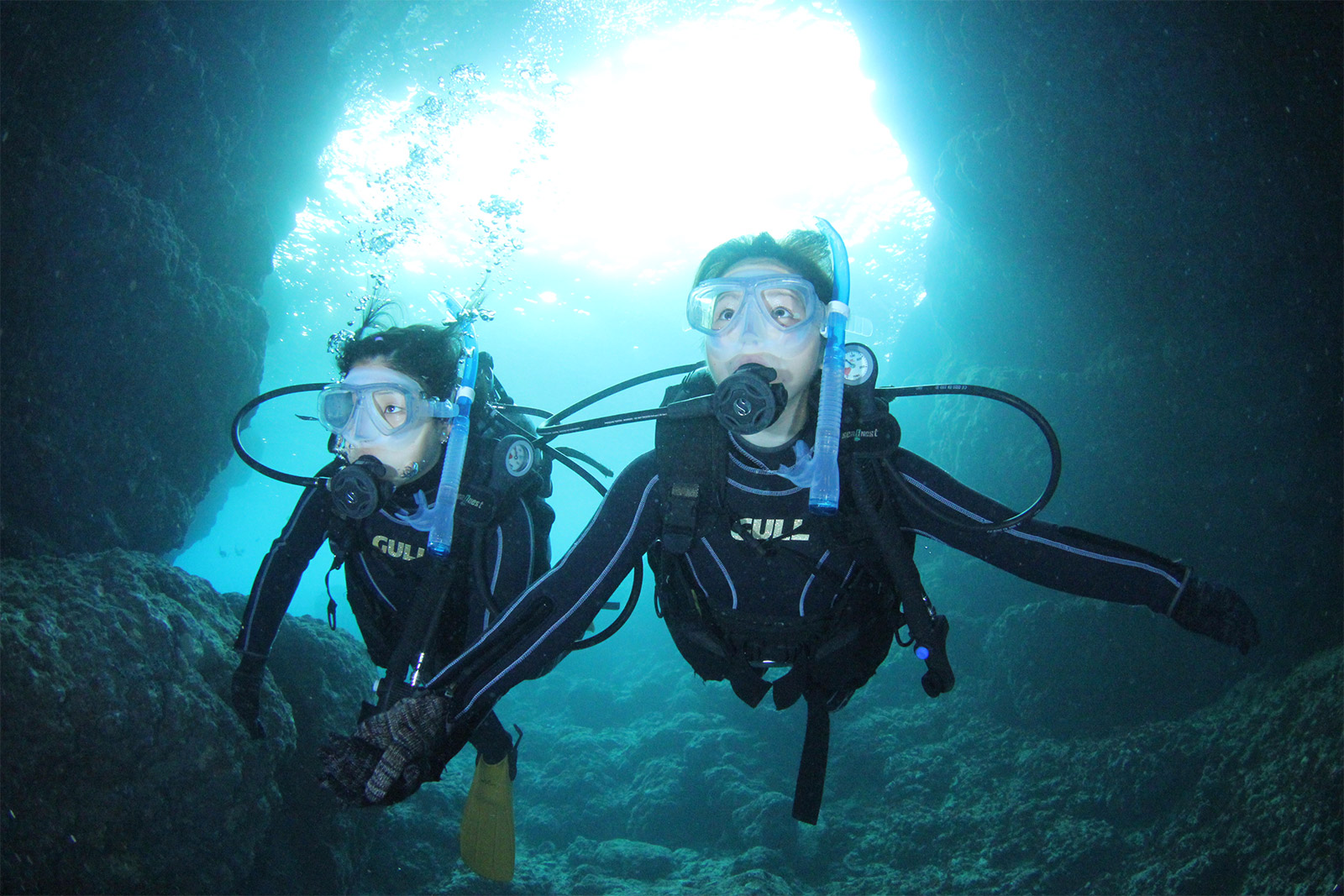 foreign customers
discounted from the regular price
¥

11,800

Fee: ¥13,800 → ¥11,800
(tax, tour guide fee, rental equipment, insurance and facility usage fee)
Tour Name


A.Blue Cave Recreational Diving and Tropical Fish-Feeding Experience Diving

Fee


¥13,800→¥11,800 (discounted from the regular price)

Duration


About 3 Hours

Meeting Time


8:00am / 10:30am / 1:20pm / 3:30pm Four time slots a day

Entry Qualifications


12 years old to 64 years old.
*Agreement document by a guardian required for Minors.
*Medical certificate by doctor is reuired if you are 59 years old and older.

What to prepare


Swimsuit, Spare clothes. *Free rental towels.
General instructions
The tour is rarely affected by weather conditions, and is usually held in the rain.
The program is subject to be changed/cancelled according to water condition.
※In case the tour is cancelled, we will inform you by 7am-8am for the morning slots and by 11:00am-1:00pm for the courses in the afternoon.
Please make sure your mobile phone is on and contactable around the time.
Health condition and participation
12 years old and older and healthy.
*Agreement document by a guardian required for Minors. Please Note the Flight and Scuba Diving Precautions written below.
A single dive: A minimum pre-flight surface interval of 12 hours.
Multiple dives: A minimum pre-flight surface interval of 24 hours.
*Download Medical history form and Medical certificate form here. Please contact us if you have any questions.
*Download Agreement document form here if the participant is a minor. Please make sure to bring the document with you on the designated activity date.
Cancellation
Cancellation date / Charge
On the day of your activity / 100%
Medical History
asthma, breathing trouble, choking feeling, chronic sinusitis, epilepsy, tuberculosis, long-term lung disorders, brain diseases, bone marrow diseases, nerve disorders, pneumothorax, faint experience, paroxysmal attack experience, consciousness loss experience, diabetes, chest operation experience, cardiac diseases, chronic bronchitis, current chest diseases, high blood pressure, ear operation experience, ear barotrauma on flight, chronic ear diseases or inflammation, operation experience or any other diseases within a past month.
*currently on drugs prescribed by a doctor or others (except contraceptives), pregnant, alcohol consuming within 8 hours
In order to secure customer's safety, he/she may be declined to join the tour even with a medical certificate from a doctor. Please ask when making a reservation.