Kayaking to an Uninhabited Beach + Blue Cave Snorkeling + Snorkeling with Beautiful Tropical Fish
Special coupon for foreign customers: Free waterproof digital camera rental! (worth of ¥2,000)
---
Maeda-misaki point and Okinawa's blue cave have been the most popular spots amongst divers and snorkelers alike. You can not miss this opportunity to observe the stunning views of not only the ocean which can be seen from above the water but also underwater world. The views spread in front of you while kayaking won't stop entertain your eyes.
Nagi on youtube
Published in a variety of videos and photos.
Click for further information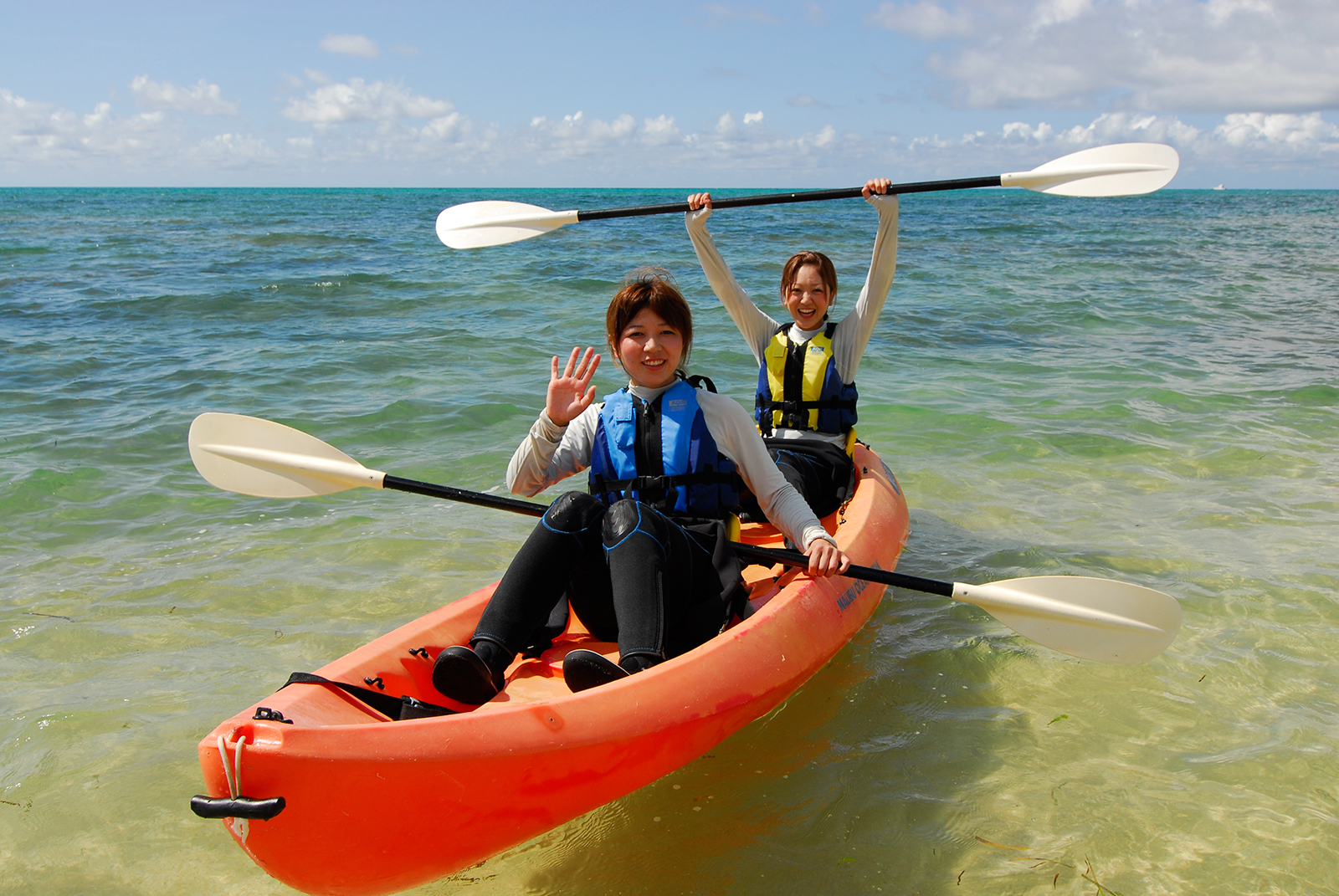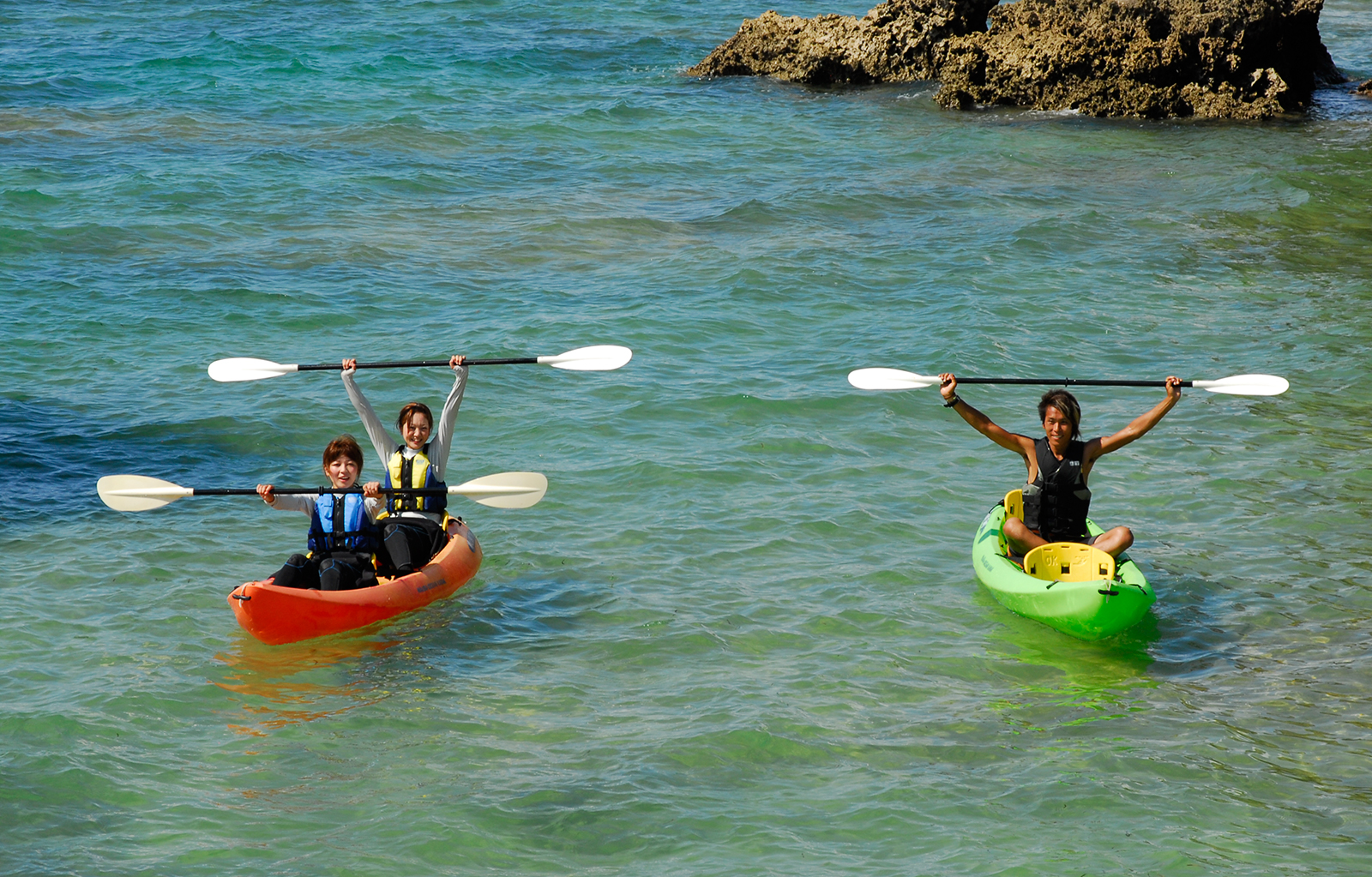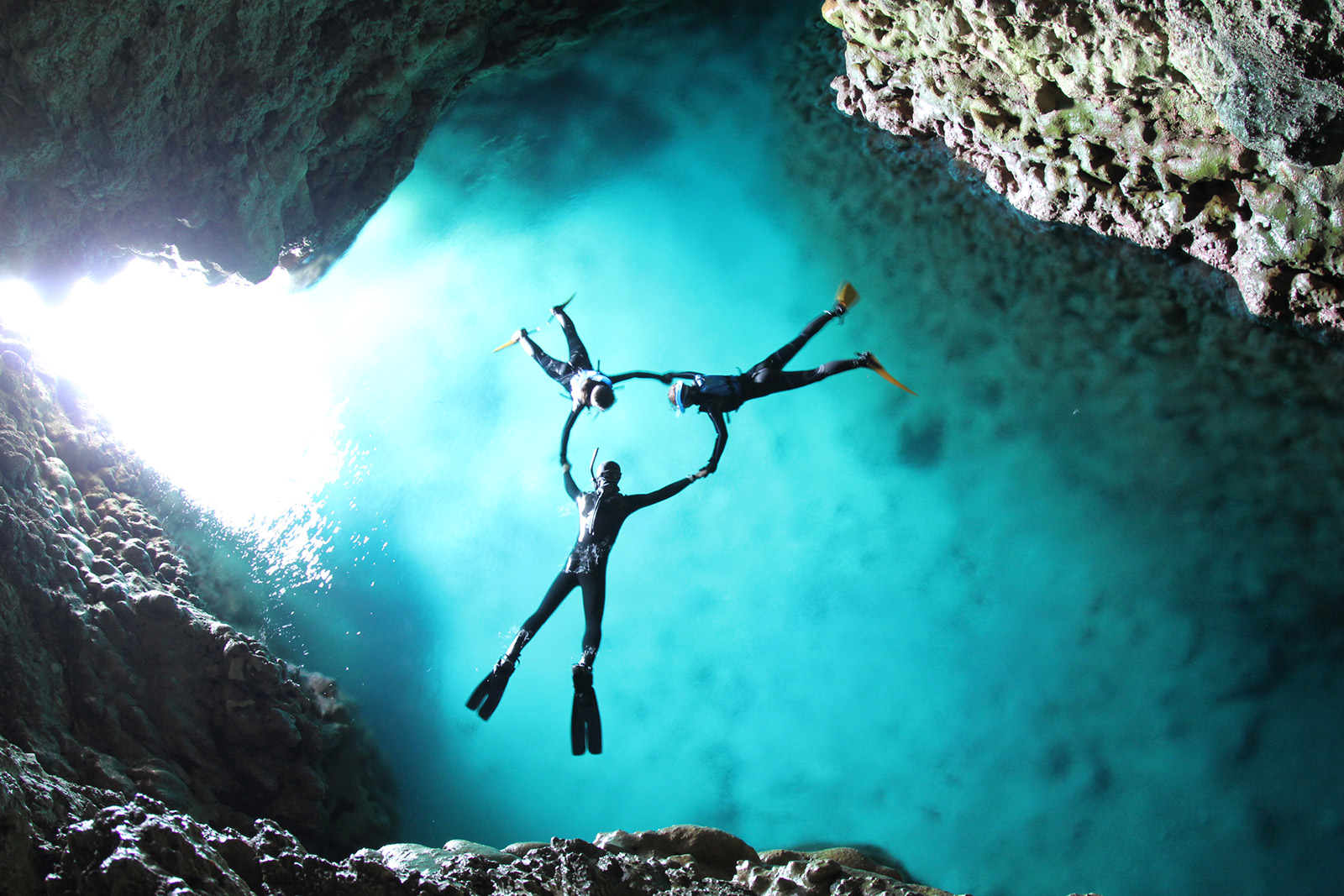 foreign customers
discounted from the regular price
¥

8,640

Fee: ¥9,800 → ¥8,640
(tax, tour guide fee, rental equipment, insurance and facility usage fee)
Tour Name


C+B.Sea kayak & Blue cave snorkeling & Snorkeling at the beautiful ocean

Price


¥9,000→¥8,640 (discounted from the regular price)

Duration


About 4 hours

Meeting


Available 8:30am / 1:20pm(held twice a day)

Minimum age to participata


6 years old
As for those age of between 59 and 64 which is the maximum age for the tour, a medical certificate from a doctor is required.

What to bring


Swim suits, clothes for after the activity (towel rental is provided for free)
Note
The service is still provided in rain.
Tours and the destination of the day of the excursion are subject to change based on local sea conditions.
*In case of cancellation, you will be notified between 7 and 8 in the morning for the morning excursion, and 11 and 1 in the afternoon for the afternoon excursion through the phone number you provide us.
No cancellation accepted even in the case any of the schedule of the tour has been changed due to local sea condition.
Regulations for participating
Must be at least 6 years old and good in physical condition.
Under 20 of age must be signed by his/her parent or guardian.
With the aim of providing a safe scuba diving experience, all divers should have passed a physical and medical check before their activity.
*Download Medical history form and Medical certificate form here. Please contact us if you have any questions.
*Download Agreement document form here if the participant is a minor. Please make sure to bring the document with you on the designated activity date.
Cancellation
Cancellation date / Charge
On the day of your activity / 100%
Medical History
asthma, breathing trouble, choking feeling, chronic sinusitis, epilepsy, tuberculosis, long-term lung disorders, brain diseases, bone marrow diseases, nerve disorders, pneumothorax, faint experience, paroxysmal attack experience, consciousness loss experience, diabetes, chest operation experience, cardiac diseases, chronic bronchitis, current chest diseases, high blood pressure, ear operation experience, ear barotrauma on flight, chronic ear diseases or inflammation, operation experience or any other diseases within a past month.
*currently on drugs prescribed by a doctor or others (except contraceptives), pregnant, alcohol consuming within 8 hours
In order to secure customer's safety, he/she may be declined to join the tour even with a medical certificate from a doctor. Please ask when making a reservation.